Mosteller to present faculty recital on clarinet
Release Date: September 6, 2007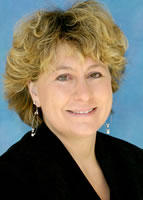 PLAINVIEW – Dr. Sandra Mosteller, associate professor of music and director of woodwinds at Wayland Baptist University, will present her fall faculty recital on Thursday, Sept. 13, at 7:30 p.m. in Harral Memorial Auditorium.
A free event which is open to the public, the recital will feature Mosteller on clarinet, with accompaniment by Dr. Gary Belshaw, associate professor of piano pedagogy at WBU, on the piano. Margaret Redcay, an adjunct faculty member in music, will also accompany Mosteller on several pieces on the flute.
Primarily, the pair will join to present the world premiere of Piccolo and Chalumeau, a piece composed recently by Belshaw. According to Mosteller, the piece was written specifically for flute and clarinet and is dedicated to Mosteller's dog Chalumeau (the predecessor to the clarinet) and Redcay's cat Piccolo.
"The composition is very playful and full of personality that you might find in a cat and a dog," Mosteller notes. "All of the compositions in the recital have a dance-like quality, whether it is South American, Vienese, Jewish, North American or cat and dog."
Other songs to be featured include Sholem-alekhem, rov Feidman! by Bela Kovacs, Tonada Y Cueca by Carlos Guastavino, and a series of Hillendale Waltzes by Victor Babin. Following a brief intermission, Mosteller will also present the piece Wizard Oil and Indian Sagwa by R. Murray Schafer, with acting help from Chris Moore, technical theatre director at Wayland.
Mosteller is in her sixth year on the faculty at Wayland.